Wirth Research Savours Fast Start To 2011 Season
Sebring, March 25, 2011: The innovative Honda Performance Development ARX-01e chassis, designed and developed by Wirth Research, made a hugely impressive debut when finishing a close second in last weekend's Mobil 1 Twelve Hours of Sebring – a result that once again underlines the far-reaching capabilities of Wirth Research's groundbreaking 'Development in the Digital Domain' techniques.
Developed from last year's American Le Mans Championship winning HPD ARX-01c LMP2-class prototype, the latest HPD ARX-01e has been designed to compete in the premier LMP1 category against the previously dominant factory-backed turbo-diesels from Audi and Peugeot. The petrol powered HPD ARX-01e displayed remarkable speed and stamina finishing the famous 12-hour showdown on the lead lap and within 32 seconds of the race winning Team Oreca Peugeot.
The result – achieved by drivers Simon Pagenaud, David Brabham and Marino Franchitti – was all the more notable as the brand new Highcroft Racing entered 3.4-litre V8-engined machine arrived at the famous Florida venue for what's widely hailed as the world's toughest endurance test with no previous track running under its belt. The car's outstanding on-circuit performance, though, can be attributed to the pioneering work carried out virtually by Wirth Research using computational fluid dynamics and its state-of-the-art simulator.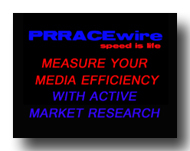 "The car matched our aero and simulator predictions and further underlines the belief we have in our unique Development in the Digital Domain processes," confirmed Nick Wirth, Technical Director of Wirth Research. "We have taken full advantage of the flexibility and efficiency offered by these advanced CFD technologies to create a new LMP1 version of HPD's hugely successful ARX sports prototype – a car that is designed primarily to race at Le Mans but still capable of challenging for victory straight out of the box at Sebring. Such a strong debut showing against proven opposition not only confirms the potential of our technologies but also brings confidence to all our on-going competition programmes."
Indeed, the stamina displayed by the HPD ARX-01e chassis is a common link between all of Wirth Research's current motor sport activities. The latest Formula One chassis designed and built using similar technologies for Marussia Virgin Racing has clocked up more than 4,600kms in the run-up to this weekend's Australian Grand Prix – more than twice the mileage achieved 12 months previously. Having prioritised to date on reliability, the team now has solid platform to seek increasing levels of performance as the season progresses.
Back in sports prototypes, Honda Performance Development and Wirth Research also have developed the new HPD ARX-01d. Designed to meet the latest 2011 LMP2 regulations this employs a new 2.8-litre twin-turbo V6 created by HPD in California and Honda R&D in Ohio to replace last year's multi-victorious V8. A raft of technical changes and upgrades have been activated to accommodate this cost effective and efficient production-based V6 unit and both front-running RML and Strakka Racing teams have been readying their individual HPD ARX-01d chassis for the opening round of the 2011 Le Mans Series to be held at Paul Ricard in Southern France at the start of next month.
"We have high hopes that Marussia Virgin Racing will be able to build on the reliability displayed in pre-season testing with increasing levels of competitiveness as the F1 season progresses. And, with HPD having achieved so much on both sides of the Atlantic in LMP2 last year – finishing fifth overall at Le Mans and winning the outright ALMS title – we have high hopes for that programme, too," continued Wirth. "Both our aerodynamic and CFD technical teams have now completed the move to our new 50,000 sq ft headquarters in Banbury and, buoyed on by our success at Sebring, we are all looking forward the year ahead with even more enthusiasm and confidence."