Bayne's Motorcraft-Quick Lane Ford Fusion Is Good As New For The 53rd Daytona 500
After Trevor Bayne was involved in a last-lap crash in Thursday's Gatorade Duel, Donnie Wingo and the crew of the No. 21 Motorcraft/Quick Lane Ford Fusion turned the garage at Daytona International Speedway into a make-shift auto body shop.
While other teams practiced on the track on Friday, members of the Motorcraft/Quick Lane crew were fabricating body panels, welding them on the car, smoothing the seams with body filler and doing everything they could to make sure the car was as quick as it was before.
When Bayne went out for practice Saturday morning, Wingo, the crew chief, and the rest of the team had their answer. The car performed flawlessly.
"We're happy with it," Wingo said. "It turned out great. Everybody did a really great job."
Wingo said Bayne, who turned 20 on Saturday, didn't try to set any speed records, but spent his time on the track practicing the two-car tandem draft with drivers including fellow Ford driver Greg Biffle and Joey Logano.
"We were better as a pusher, but we're good either way," Wingo said.
In Thursday's Duel, Bayne proved to be an expert pusher. He paired up with veteran Jeff Gordon and raced in the lead pack for the entire 150-mile run.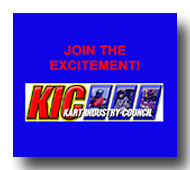 Team co-owner Len Wood said the decision to go with repairing the primary car instead of going to a back-up was a fairly easy one, especially since some of the fabricators from Roush Fenway Racing who helped build the car originally, were on hand and prepared to help make it like new again. "They said they had the parts to do it, so Donnie was trying to weigh out whether we needed practice or not and how much time we could allot to fixing it, so the decision was made to fix it," Wood said, adding that some of the needed parts were brought to Daytona from Charlotte on a truck bringing a new back-up car for Roush's driver David Ragan, who was involved in the same crash that damaged Bayne's car. Wood went on to say that by the time Speedweeks gets to its final days, there's little that can be done to find additional speed, so the important thing is just to get the car back to specifications and prepared for Sunday's 500 miler.
"What you've got down here is what you've got," Wood said. "It's not like we're going to go out there and pick up another quarter-of-a-second by trying this or that. "It's going to be a lot about who your partner is on Sunday."
Wingo said that after qualifying third fastest last Sunday, then running in the lead pack and as high as second place in the Gatorade Duel, it's been an amazing week, other than the minor last-lap incident on Thursday, which relegated the team to a 32nd starting position. "It's been really good," he said. "We were about a half-mile away from having a perfect week so far. "The key now is to try to avoid having an incident during the race and be ready for the finish."
The green flag for the 53rd running of the Daytona 500 is scheduled to fly just after 1 p.m. on Sunday Feb. 20, with TV coverage on FOX.