JR Motorsports NNS Daytona Preview
Aric Almirola No. 88 Grand Touring Vodka Chevrolet
"This year Daytona is going to be a little bit different with the repaving of the race track. It's going to be an unknown for most teams. So going down there with our GT Vodka team, we have a little extra testing time, which is going to be great for us. I've raced with a lot of the guys that are going to be in the Nationwide race at Daytona. When you're drafting it's so important to trust the guys you're drafting with. I think many of the guys have a sense of trust and respect for me on the race track when it comes to drafting. I feel like I will get a lot of help once we get out there.
"Daytona is different from the other tracks for its historical significance to the sport of NASCAR. To know that back in the day they raced on the beach there, and all the history behind Daytona with the foundation of our sport, it separates it from the other race tracks. You go in there excited and ready to kick off the year, and get a good start to the season. I want to win at Daytona probably worse than anybody. I grew up about an hour and a half from the track, so I always have a lot of friends and family that come to that race. I think that adds more pressure than just the fact that it's Daytona."
Danica Patrick No. 7 Go Daddy Chevrolet
"Daytona is exciting because it's the first race of the year and everybody is geared up and ready to go. I'm looking forward to going back to some of these tracks for a second time with the Go Daddy car. When I went back to Fontana last fall it showed me what can happen if you start the weekend off from a better position. Instead of spending practice sessions learning the track and getting adjusted to the car's handling, you can focus on other things. At some of the tracks last year, I had just gotten on the track and I'm telling Tony (Eury Jr., crew chief) the car is loose, where once I get up to speed it's going to be tight. So you just feel like you're wasting a lot of time. So being able to start the weekend from a good position really allows you all the practice time to improve the car and be in a better position for the race.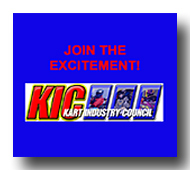 "I can't even begin to describe what a help Tony Jr. has been to me. He's been there from the beginning of last year and has taught me so much. I don't think anyone needs me to reiterate how little I knew about stock cars when I climbed into one last season. He's been a contributing factor in helping with my learning curve. JR Motorsports has also done everything they could to help me out in giving me as much testing as possible. And like I've said many times, the other drivers on the circuit were all so nice to me. So I really felt like if I had a question, there was somebody that could help me out with an answer. I really felt the respect and the honesty from those guys."
Dale Earnhardt Jr. No. 5 Hellmann's Chevrolet
"I just enjoy racing at Daytona. It's a place that has a neat feeling. It has a great atmosphere, a lot of history, and it feels good to be there. With the new surface at Daytona, it has lessened the challenge we're typically up against. I do expect there to be some tire failures, which seems to happen on a newly paved track. The debris that comes off these cars just has nowhere to go. There aren't the typical crevices for debris to fall down into, so it just sits on the surface and cuts tires down.
"I feel good about the contingent of cars and teams JR Motorsports is taking to Daytona this year. We've got solid sponsors that we enjoy being associated with, and I expect our cars to be really competitive. Tony Sr. and Tony Jr. have worked really hard this off-season for this one race, and they have a pretty good track record at Daytona. There's no arguing that. I like what we're taking.
"Chris Heroy will be my crew chief for this race. He is one of the lead engineers at Hendrick Motorsports, and I think very highly of him. He was the engineer on my Cup team last year. I think he has such potential in this sport, and I wanted to run a race or two with him, you know, give him a shot. We call him Sunshine… or Shine. He's a smart guy, and in a situation where I am running a third car for a team that typically only runs two, we had a hole to fill and Shine was the guy I wanted to fill it. I appreciate Rick (Hendrick), Doug (Duchardt) and Lance (McGrew) over at Hendrick Motorsports for letting us borrow him for the Nationwide race. We'll have a lot of fun."