Intercontinental Trophy Cup Visits Sebring - Focus On Promoting Series To Porsche Enthusiasts
Indianapolis, Feb. 15, 2011: With the first official track day for the Intercontinental Trophy Cup (ITC) just thirty-six days away, series principal Doug Livingston, along with David Hunt, Director of Driver and Team Development, went on the road to promote the series. The duo made their way to Sebring International Raceway to talk with ITC entrants Bodymotion as well as introduce the series concept members of the Porsche Club of America (PCA) who were on hand performing pre-season shakedowns.
"We had a great reception by everyone in the paddock" stated Livingston. "As we have based the series around the Porsche Cayman, it was imperative that we get support from the people who own and race these cars and we are encouraged by the reaction we received at the Sebring event. We spent two days talking and helping people understand our vision of what we are creating with ITC."
Livingston continued, "I have worked on developing this series over the last year as I took a break from working at the races to deal with some family matters but you can't stay away for too long in this business. It was great to get back to the track and introduce David, an avid open-wheel guy, to sports car racing and get him to see why ITC can be such a strong series. It was also crucial to get PCA members on board with the ITC concept."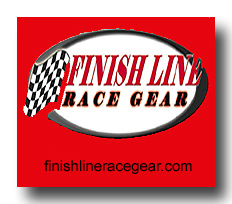 The Intercontinental Trophy Cup series is built around the Porssche Cayman and will run two classes - P1 and P2. The P1 class will utilize the 2009 to present Porsche Cayman S. The P2 class will be open to 2008 Caymans and will be made comparable with different vehicle dynamics being utilized but always being in check by horsepower to weight. All cars will be held to a set of rules pertaining to build quality and design to ensure consistency and safety. Cars will be "Open Livery" with Livery design consultation to ensure proper representation and image for the series.
The first official track day for the series is an open test day, March 24 at Virginia International Raceway. The first race of the 2011 Intercontinental Trophy Cup Series takes place May 12 and 13 at Homestead-Miami Speedway in Homestead, Florida. A complete schedule is available on the series web site at www.trophycupracing.com