Black Swan Movie Investor Awaits Oscar Results and Le Mans Race Invitation
Braselton, February 7, 2011:Texas oil tycoon, Tracy W. Krohn, awaits the results of the Academy Awards for his recent investment in the production of the five-time Oscar-nominated "Black Swan" movie. At the same time, he also awaits the results of his entry to the Intercontinental Le Mans Cup Series, a global sports car racing series that includes the Le Mans 24-hour race.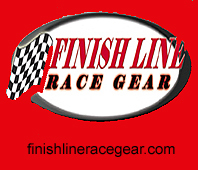 The truly Tracy Krohn, owner of the Krohn Racing team, announced his team's entry submission to the 2011 Intercontinental Le Mans Cup Series global ILMC sports car series includes two races in the United States/North America, four in Europe and one in China from March to November in 2011. Not since 1984 has an American team participated in an international sports car series when Jim Busby and Jim Knoop's BFG Mazda competed in the C2 class of the World Sportscar Championship Series. Over the years several American teams have competed overseas but Krohn Racing's entry would mark the first "Global Championship" contender from the USA in 26 years.
"The ILMC is a very good opportunity for our team and is clearly a championship that affords us an excellent opportunity for positive results as well as the ability to compete against the very best drivers in motorsports at tracks outside of the U.S.," said Tracy Krohn. "We have had success at Le Mans against the very best sports car drivers in the world and feel as though it is reasonable to assume that we can compete in this series as well. It will be exciting to go to some new tracks on different continents against an international contingent of drivers with the intent to win a championship. We are also working on some sponsorship opportunities. We will be proud to carry the American flag on our race car as we competed around the world."
The Krohn Racing team purchased a Ferrari 430 GT last fall and has been preparing the car for 2011 competition in the GT class. Krohn has submitted an entry in the ILMC to compete in the GTE-Am class for Sportsman drivers.
Krohn's co-driver will be professional race driver, Nic Jönsson, a former two-time Scandinavian Formula 3 champion, former Swedish Touring Car Champion and Indy Lights racer. Jönsson and Krohn have paired as teammates for the past six seasons in the GRAND-Am Rolex Sports Car Series and selected American Le Mans Series races. Additionally they have competed in the 24 Hours of Le Mans (France) race for the past five years, collecting podium finishes in two of them with a Risi-Competizione run Ferrari 430 GT. The "Krohn green" Ferrari finished second in 2007 and third at 2009 at the world famous twice-around-the-clock international endurance classic race in Le Mans, France.
"Clearly, we have given a lot of thought to competing in the ILMC Series and the different venues as well as the type of car we intend to compete in. We have had a lot of success with the Ferrari 430 GT-2 and because of the success and familiarity that we have had with the car, it is the best choice for a successful campaign."
The 2011 Intercontinental Le Mans Cup Series race schedule includes:
12 Hours of Sebring, Sebring, Florida, USA on March 19
6 Hours of Spa; Spa-Francorchamps, Belgium on May 8
24 Hours of Le Mans, Le Mans, France on June 11-12
6 Hours of Imola, Imola, Italy on July 3
6 Hours of Silverstone, Silverstone, England on September 11
Petit Le Mans 1000km, Braselton (Atlanta), Georgia on October 1
6 Hours of China, city to be announced, China on November 12

Tracy Krohn is the Founder, Chairman and CEO of W&T Offshore , an independent oil and natural gas acquisition, exploitation and exploration company, with a focus primarily in the Gulf of Mexico. Additionally, he is an investor in Cross Creek Pictures, LLC, a financier of the "Black Swan" movie. Cross Creek Pictures has another movie, which has already been filmed, titled "Woman in Black" and starring Daniel Radcliffe, and a third film starring George Clooney. Cross Creek Films, LLC expects to do as many as ten films.
Formal entry invitations to the Intercontinental Le Mans Cup series will be announced by the ACO on February 9, 2011. The 83rd Annual Academy Awards will be presented on February 27, 2011. Tracy Krohn will be anxiously awaiting announcements on both.