The Auto Channel's Automotive Teaching Institutions Guide
Find a college near you that offers training in automotive technology.
Instructions
Select the LOCATION in the box
Use the "Start Search" button to begin your search.
© 2001 the Consortium for Automotive Education
Due to technical difficulties, the complete May 18, 2013 show is not available in the archive at this time. Look for it in the archives next Saturday. We apologize for any inconvenience.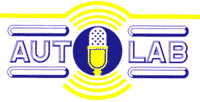 The Auto Lab is an automotive broadcast series about the automotive industry, its history, and its culture, presenting the ideas of leading college faculty, authors, and automotive practitioners in a relaxed, conversational format.
New programs air
Saturdays at 8:05 a.m. Eastern Time
Oct 06, 2012
Robert Erskine, Senior European Correspondent, London ENgland - "ON THE UP! - VW'S UP! INTERNATIONAL CAR OF THE YEAR
Sharon Sudol & John Russell - "GMC SIERRA DENALI"
Russ Rader- Insurance Institute for Highway Safety - "BUY THE NUMBERS"; "CLAIMS INFORMATION BY MAKE AND MODEL HELPS CONSUMERS CHOSE SAFER VEHICLES"
David Giuffrida, CEO Go-Green Auto Centers - "GO-GREEN AUTO CENTERS HYBRID TRAINING"
Jurek Grabowski, Director of Research - AAA Foundation for Traffic Safety - "FOG CRASHES REPORT"

AutoLab Host

Professor Harold Wolchok - Host of The AutoLab
This Week's Guest Automotive Experts - Saturday, 06 October 2012
Harold Bendell - Major World


Tim Cacace - Master Mechanix Auto Body and Auto Repairs and the Consortium for Automotive Education

Robert Erskine - Senior European Correspondent from London, England


Audra Fordin - Great Bear Auto Repairs and Auto Body

David Goldsmith - Urban/Fulton Service Station, and Bronx Community College, CUNY


Joe Guarino - Joe Guarino Automotive Repairs and Access Automotive Communications


Nicole Markson - Auto Empowerment


Michael Porcelli - Central Avenue Info and I-Car


Nick Prague - Metropolitan Transportation Authority Training Superintendent and Rockland Community College, SUNY