The Auto Channel's Automotive Teaching Institutions Guide
Find a college near you that offers training in automotive technology.
Instructions
Select the LOCATION in the box
Use the "Start Search" button to begin your search.
© 2001 the Consortium for Automotive Education
Saturday, September 26, 2015 — This week on The Auto Lab, Robert Erskine's guest will be Sarah Sillars, Recently Appointed First Woman CEO of the Institute Of Advanced Motorists in the UK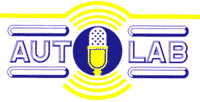 The Auto Lab is an automotive broadcast series about the automotive industry, its history, and its culture, presenting the ideas of leading college faculty, authors, and automotive practitioners in a relaxed, conversational format.
New programs air
Saturdays at 8:05 a.m. Eastern Time
Sep 15, 2012
Robert Erskine, Senior European Correspondent, Lond England - "SMALLER IS BIGGER"
Sharon Sudol & John Russell, Senior Correspondents - "2013 INFINITI IPL G COUPE 6MT"; "2012 M HYBRID"
Joe Donaggio & Craig Shea, Managers New Product Development Standard Motor Products - "SMP TECHSMART"
John Monsolino, VP, East Coast Classic Car Association - "ORCHARD BEACH CAR SHOW" SEPTEMBER 16, 2012 8 AM - 5PM

AutoLab Host

Professor Harold Wolchok - Host of The AutoLab
This Week's Guest Automotive Experts - Saturday, 15 September 2012
Harold Bendell - Major World


Fred Bordoff - New York Center for Automotive Technology (NYCAT)


Tim Cacace - Master Mechanix Auto Body and Auto Repairs and the Consortium for Automotive Education

Robert Erskine - Senior European Correspondent from London, England


Audra Fordin - Great Bear Auto Repairs and Auto Body


Peyton Knight - Knight's Automotive Repairs & AAA New Jersey


Nicole Markson - Auto Empowerment


Michael Porcelli - Central Avenue Info and I-Car


Nick Prague - Metropolitan Transportation Authority Training Superintendent and Rockland Community College, SUNY