The Auto Channel's Automotive Teaching Institutions Guide
Find a college near you that offers training in automotive technology.
Instructions
Select the LOCATION in the box
Use the "Start Search" button to begin your search.
© 2001 the Consortium for Automotive Education
Due to technical difficulties, the complete May 18, 2013 show is not available in the archive at this time. Look for it in the archives next Saturday. We apologize for any inconvenience.
The Auto Lab welcomes Lincoln Tech's Students and Faculty in Whitestone, Queens as new listeners!
In addition, here are the 2007 Automotive High School Scholarship Award Winners:
Arben Amsterdam
Addonis McCoy
James Morris
David Nieves
There is one additional award:
Joshua Helfenbein
Sep 08, 2007
Robert Erskine, Senior European Correspondent, London, England - "Eye Eye the I-Car"
Jim Travers, Consumer Reports - "Consumer Reports Finds Mainataing Cars for 200,000 Miles Can Save Owners Thousands of Dollars"
Dr. William Sharfman, Director of Judging, Automotive News PACE Awards - 2008 Saab 9-3
Holly Reich, Edmunds.com - "High School Students Designing a Concept Car at the LA Auto Show"
Bruce Bendell, Major World - All-Electric Cars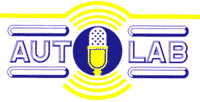 The Auto Lab is an automotive broadcast series about the automotive industry, its history, and its culture, presenting the ideas of leading college faculty, authors, and automotive practitioners in a relaxed, conversational format.
New programs air
Saturdays at 7:06am Eastern Time

AutoLab Host

Professor Harold Wolchok - Host of The AutoLab
This Week's Guest Automotive Experts - Saturday, 08 September 2007

Tim Cacace - Master Mechanix Auto Body and Auto Repairs and the Consortium for Automotive Education


Pierre Louis - Major World


Michael Porcelli - Central Avenue Info and I-Car


Nick Prague - Metropolitan Transportation Authority Training Superintendent and Greater New York Safety Council

Holly Reich - The New York Daily News and The Washington Post


Bill Sharfman - Director of Judging, The Automotive News PACE Awards