The Auto Channel's Automotive Teaching Institutions Guide
Find a college near you that offers training in automotive technology.
Instructions
Select the LOCATION in the box
Use the "Start Search" button to begin your search.
© 2001 the Consortium for Automotive Education
Due to technical difficulties, the complete May 18, 2013 show is not available in the archive at this time. Look for it in the archives next Saturday. We apologize for any inconvenience.
Melissa Silberman, Principal of New York City Automotive High School, with students Juan Gonzalez and Jeremy Zamora, on The Auto Lab, November 4, 2006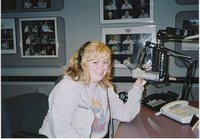 (opens in new window)

(opens in new window)
Jul 14, 2007
Robert Erskine, Senior European Correspeondent, London, England, and David Browne, Head of the Automotive Design Program Course at Coventry University
Tony Posawatz, Vehicle Line Director for the Chevrolet Volt And GM's E-Flex Propulsion Systems, also in charge of bringing Electrically Driven GM Vehicles to Market
John Russell, Senior Correspondent - GMC Sierra 2500
Nick Prague - MTA Truck Roadeo and Cars Show at Belmont Race Track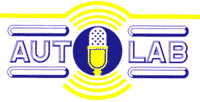 The Auto Lab is an automotive broadcast series about the automotive industry, its history, and its culture, presenting the ideas of leading college faculty, authors, and automotive practitioners in a relaxed, conversational format.
New programs air
Saturdays at 7:06am Eastern Time

AutoLab Host

Professor Harold Wolchok - Host of The AutoLab
This Week's Guest Automotive Experts - Saturday, 14 July 2007
Harold Bendell - Major World


Pierre Louis - Major World


Michael Porcelli - Central Avenue Info and I-Car


Nick Prague - Metropolitan Transportation Authority Training Superintendent and Greater New York Safety Council


Victor Principe - Hostos Community College, CUNY


Robert Thurshwell - Ruta Auto Parts