The Auto Channel's Automotive Teaching Institutions Guide
Find a college near you that offers training in automotive technology.
Instructions
Select the LOCATION in the box
Use the "Start Search" button to begin your search.
© 2001 the Consortium for Automotive Education
We will be awarding another group of scholarships on Sunday at the Tri-Five Classic Auto Club Show on Sunday, August 6, 2006:
Diego Leguizamon,
Elvis Roa,
Asad Raza,
Luis Lopez,
Nelson Nieves, and
Richard C. Salerno Jr.
Friday, June 16, 2006
Winners of The AutoLab's NYC Automotive High School Essay Contest Announced
---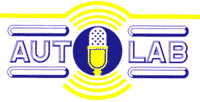 The Auto Lab is an automotive broadcast series about the automotive industry, its history, and its culture, presenting the ideas of leading college faculty, authors, and automotive practitioners in a relaxed, conversational format.
New programs air
Saturdays at 7:05am Eastern Time

Robert Erskine, Senior European Correspondent, London England - "Suit" - "Ford's Third Age Suit"
Dr. James Quigley, Operations Director, Center for Sustainable Energy, Bronx Community College, CUNY - "Road to Energy Independence"
Matt Fields, Consumer Reports - "Auto batteries: Price doesn't equal performance"
John Russell, Senior Correspondent - The Toyota Yaris Mini-Compact
Judy Downey, MetLife Auto & Home's Marketing Department - "Teens on the Safety Road, Sunday Drive and Teaching Your Teens to Drive"
Ernest Bastian, VP for Vehicle Operations Group at Toyota

AutoLab Host

Professor Harold Wolchok - Host of The AutoLab

This Week's Guest Automotive Experts - Saturday, 07 October 2006

Bruce Bendell - Major World


Tim Cacace - Master Mechanix Auto Body and Auto Repairs, and Bronx Community College, City University of New York


Joe Guarino - Joe and Steve's Automotive Repairs


Nick Prague - Maintenance Superintendent - Metropolitan Transportation Authority and Instructor in Automotive Technology, Bronx Community College, CUNY


Victor Principe - Hostos Community College, CUNY


Jordan Weine - Chairman, Gasoline and Automotive Service Station Dealers Association, and Bay Diagnostic Repair Facility

Want more information? Search the web!
Search The Auto Channel!