We have fixed a problem you may have been experiencing with our archives going back to December 2013. We apologize for any problems you were experiencing. Thank you for listening to The Auto Lab.
We will be awarding another group of scholarships on Sunday at the Tri-Five Classic Auto Club Show on Sunday, August 6, 2006:
Diego Leguizamon,
Elvis Roa,
Asad Raza,
Luis Lopez,
Nelson Nieves, and
Richard C. Salerno Jr.
Friday, June 16, 2006
Winners of The AutoLab's NYC Automotive High School Essay Contest Announced
---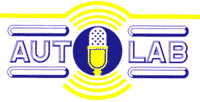 The Auto Lab is an automotive broadcast series about the automotive industry, its history, and its culture, presenting the ideas of leading college faculty, authors, and automotive practitioners in a relaxed, conversational format.
New programs air
Saturdays at 7:05am Eastern Time

AutoLab Host

Professor Harold Wolchok - Host of The AutoLab

This Week's Guest Automotive Experts - Saturday, 23 September 2006

Ivan Anderson - Ivan's Automotive Service


Bruce Bendell - Major World

Harold Bendell - Major World


Tim Cacace - Master Mechanix Auto Body and Auto Repairs, and Bronx Community College, City University of New York

Nick Giancaspro - Baychester Auto Repair Facility and Bronx Community College, City University of New York


Joe Guarino - Joe and Steve's Automotive Repairs


Howard Lepzelter - Bronx Community College, City University of New York


Michael Porcelli - Central Avenue Body Shop, and I-Car


Nick Prague - Maintenance Superintendent - Metropolitan Transportation Authority and Instructor in Automotive Technology, Bronx Community College, CUNY


Victor Principe - Hostos Community College, CUNY


John Ragusa - Ragusa's Complete Auto Repairs


Bill Sharfman - Director of Judging, The Automotive News Pace Awards

Simmons Valeris - Valeris Service Stations


Jordan Weine - Chairman, Gasoline and Automotive Service Station Dealers Association, and Bay Diagnostic Repair Facility