The Auto Channel's Automotive Teaching Institutions Guide
Find a college near you that offers training in automotive technology.
Instructions
Select the LOCATION in the box
Use the "Start Search" button to begin your search.
© 2001 the Consortium for Automotive Education
We will be awarding another group of scholarships on Sunday at the Tri-Five Classic Auto Club Show on Sunday, August 6, 2006:
Diego Leguizamon,
Elvis Roa,
Asad Raza,
Luis Lopez,
Nelson Nieves, and
Richard C. Salerno Jr.
Friday, June 16, 2006
Winners of The AutoLab's NYC Automotive High School Essay Contest Announced
---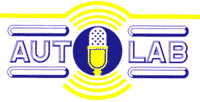 The Auto Lab is an automotive broadcast series about the automotive industry, its history, and its culture, presenting the ideas of leading college faculty, authors, and automotive practitioners in a relaxed, conversational format.
New programs air
Saturdays at 7:05am Eastern Time

Robert Erskine, Senior European Correspondent, London, England - "Dig That Cat"
Carolyn Gorman, Vice President, Insurance Information Institute - "College Bound? Keep An Eye on Your GPA and Your Personal Possessions"
Eric Evarts, Associate Editor for Autos, Consumer Reports, joined by Dr. James Quigley, Director, Center for Sustainable Energy, Bronx Community College, CUNY - "Consumer Reports Tests Show that E85 Ethanol Offers Cleaner Emissions---But Poorer Fuel Economy."
John Russell, Senior Correspondent - The Toyota FJ Cruiser

AutoLab Host

Professor Harold Wolchok - Host of The AutoLab

This Week's Guest Automotive Experts - Saturday, 02 September 2006
Harold Bendell - Major World


Tim Cacace - Master Mechanix Auto Body and Auto Repairs, and Bronx Community College, City University of New York


Howard Lepzelter - Bronx Community College, City University of New York

Shayne Payne - AAMCO Transmissions


Michael Porcelli - Central Avenue Body Shop, and I-Car


Nick Prague - Maintenance Superintendent - Metropolitan Transportation Authority and Instructor in Automotive Technology, Bronx Community College, CUNY


Victor Principe - Hostos Community College, CUNY

Want more information? Search the web!
Search The Auto Channel!