The Auto Channel's Automotive Teaching Institutions Guide
Find a college near you that offers training in automotive technology.
Instructions
Select the LOCATION in the box
Use the "Start Search" button to begin your search.
© 2001 the Consortium for Automotive Education
We will be awarding another group of scholarships on Sunday at the Tri-Five Classic Auto Club Show on Sunday, August 6, 2006:
Diego Leguizamon,
Elvis Roa,
Asad Raza,
Luis Lopez,
Nelson Nieves, and
Richard C. Salerno Jr.
Friday, June 16, 2006
Winners of The AutoLab's NYC Automotive High School Essay Contest Announced
---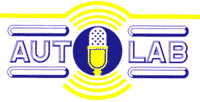 The Auto Lab is an automotive broadcast series about the automotive industry, its history, and its culture, presenting the ideas of leading college faculty, authors, and automotive practitioners in a relaxed, conversational format.
New programs air
Saturdays at 7:05am Eastern Time

NOTICE: The 08/26/2006 show is now available in its entirety.
Robert Erskine, Senior European Correspondent, Austria - "die Zaubersmart - The Magic Smart"
Matt Edmonds, The Tire Rack - "Tire Rotation" with Bill Sharfman
Rob Gentile, Product and Market Development, Consumer Reports - "Good Fuel Economy, Not Incentives, Is Key Factor"
John Russell, Senior Correspondent with Charlie Hughes and William Jeanes, authors of the new book, "Branding Iron" - Branding Lessons from the Meltdown Of the U.S. Auto Industry
Kevin Wilson, Senior Editor, AutoWeek Magazine - " Has Saturn Finally Hit Its Target?"

AutoLab Host

Professor Harold Wolchok - Host of The AutoLab

This Week's Guest Automotive Experts - Saturday, 26 August 2006

Joe Guarino - Joe and Steve's Automotive Repairs


Howard Lepzelter - Bronx Community College, City University of New York


Michael Porcelli - Central Avenue Body Shop, and I-Car


Nick Prague - Maintenance Superintendent - Metropolitan Transportation Authority and Instructor in Automotive Technology, Bronx Community College, CUNY


Victor Principe - Hostos Community College, CUNY


Bill Sharfman - Director of Judging, The Automotive News Pace Awards

Want more information? Search the web!
Search The Auto Channel!