The Auto Channel's Automotive Teaching Institutions Guide
Find a college near you that offers training in automotive technology.
Instructions
Select the LOCATION in the box
Use the "Start Search" button to begin your search.
© 2001 the Consortium for Automotive Education
Friday, June 16, 2006
Winners of The AutoLab's NYC Automotive High School Essay Contest Announced
---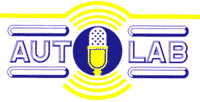 The Auto Lab is an automotive broadcast series about the automotive industry, its history, and its culture, presenting the ideas of leading college faculty, authors, and automotive practitioners in a relaxed, conversational format.
New programs air
Saturdays at 7:05am Eastern Time

Robert Erskine, Senior European Correspondent, London, England - Behold and You Shall See
Trish Serratore, ASE Group VP, Industry Relations - 2006 Automotive Service Professionals Week
Russ Rader, Insurance Institute for Highway Safety - Electronic Stability Control Could Prevent Nearly One-Third of All Fatal Crashes and Reduce Rollover Risk By As Much As 80%
Dr. William Sharfman - The Shelly and Donald Rubin Foundation Automotive High School Essay Winners - Melissa Silberman, Principal of Automotive High School, will join the announcement of the winners.
John Russell, Senior Correspondent - The Hyundai Accent

AutoLab Host

Professor Harold Wolchok - Host of The AutoLab

This Week's Guest Automotive Experts - Saturday, 17 June 2006

Ivan Anderson - Ivan's Automotive Service


Bruce Bendell - Major World


Tim Cacace - Master Mechanix Auto Body and Auto Repairs, and Bronx Community College, City University of New York


Howard Lepzelter - Bronx Community College, City University of New York


Michael Porcelli - Central Avenue Body Shop, and I-Car


John Ragusa - Ragusa's Complete Auto Repairs


Bill Sharfman - Director of Judging, The Automotive News Pace Awards


Jordan Weine - Chairman, Gasoline and Automotive Service Station Dealers Association, and Bay Diagnostic Repair Facility

Want more information? Search the web!
Search The Auto Channel!