The Auto Channel's Automotive Teaching Institutions Guide
Find a college near you that offers training in automotive technology.
Instructions
Select the LOCATION in the box
Use the "Start Search" button to begin your search.
© 2001 the Consortium for Automotive Education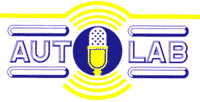 The Auto Lab is an automotive broadcast series about the automotive industry, its history, and its culture, presenting the ideas of leading college faculty, authors, and automotive practitioners in a relaxed, conversational format.
New programs air
Saturdays at 7:05am Eastern Time

Robert Erskine, Senior European Correspondent, London, England - For Two or Not For Two
C. Matt Fields, Communications Counsel, Consumer Reports - Drivers are looking at gasoline/electric hybrid vehicle, others that promise higher miles-per-gallon
Chris Bosch, Interactive Media Design Student, Art Institute of New York City. - Designing an ad campaign for Toyota's new Yaris
John Russell, Senior Coresspondent - Live from The Greenwich Concours d' Elegance

AutoLab Host

Professor Harold Wolchok - Host of The AutoLab

This Week's Guest Automotive Experts - Saturday, 03 June 2006
Harold Bendell - Major World


Tim Cacace - Master Mechanix Auto Body and Auto Repairs, and Bronx Community College, City University of New York


Joe Guarino - Joe and Steve's Automotive Repairs


Howard Lepzelter - Bronx Community College, City University of New York


Michael Porcelli - Central Avenue Body Shop, and I-Car


Nick Prague - Maintenance Superintendent - Metropolitan Transportation Authority and Instructor in Automotive Technology, Bronx Community College, CUNY


Bill Sharfman - Director of Judging, The Automotive News Pace Awards

Want more information? Search the web!
Search The Auto Channel!