The Auto Channel's Automotive Teaching Institutions Guide
Find a college near you that offers training in automotive technology.
Instructions
Select the LOCATION in the box
Use the "Start Search" button to begin your search.
© 2001 the Consortium for Automotive Education
We have fixed a problem you may have been experiencing with our archives going back to December 2013. We apologize for any problems you were experiencing. Thank you for listening to The Auto Lab.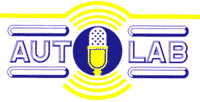 The Auto Lab is an automotive broadcast series about the automotive industry, its history, and its culture, presenting the ideas of leading college faculty, authors, and automotive practitioners in a relaxed, conversational format.
New programs air
Saturdays at 7:05am Eastern Time

Robert Erskine, Senior European Correspondent - Chilli Pomodoro-Bursting with Flavour -and- Energy Fiat's Return
Douglas Love, Senior Communications Counsel, Consumer Reports - Consumer Reports' Latest Survey Shows Parents and Youths Often See Eye-to-Eye When Buying a Used Car
Steven Hunter, Ford Fuel Economy Expert - Memorial Day Travelers Can Save 38 Percent on their Gasoline Bill with Six Simple Economy Tips
John Russell, Senior Correspondent - Mini Morris
Kevin A. Wilson, Senior Editor, AutoWeek - Paparazzi-Proof

AutoLab Host

Professor Harold Wolchok - Host of The AutoLab

This Week's Guest Automotive Experts - Saturday, 27 May 2006
Harold Bendell - Major World


Michael Porcelli - Central Avenue Body Shop, and I-Car


Nick Prague - Maintenance Superintendent - Metropolitan Transportation Authority and Instructor in Automotive Technology, Bronx Community College, CUNY


Victor Principe - Hostos Community College, CUNY


John Ragusa - Ragusa's Complete Auto Repairs


Jordan Weine - Chairman, Gasoline and Automotive Service Station Dealers Association, and Bay Diagnostic Repair Facility

Want more information? Search the web!
Search The Auto Channel!