The Auto Channel's Automotive Teaching Institutions Guide
Find a college near you that offers training in automotive technology.
Instructions
Select the LOCATION in the box
Use the "Start Search" button to begin your search.
© 2001 the Consortium for Automotive Education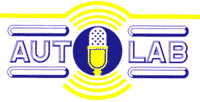 The Auto Lab is an automotive broadcast series about the automotive industry, its history, and its culture, presenting the ideas of leading college faculty, authors, and automotive practitioners in a relaxed, conversational format.
New programs air
Saturdays at 7:05am Eastern Time

Robert Erskine, Senior European Correspondent, London, England, and Paul Smith, The Safe Speed Organization UK - British Speed Camera Experience
Tom Lindsey, Public Information Director, American Motorcyclist Association, and Mitchell C. Roggermann, Nationwide Insurance - Nationwide Powersports Study
Bill Sharfman - The Audi Q7
Peter Valdes-Dipena, CNNMoney - Best cars with great gas mileage
Kevin Wilson, Senior Editor, AutoWeek - Sweetening The Diesel

AutoLab Host

Professor Harold Wolchok - Host of The AutoLab

This Week's Guest Automotive Experts - Saturday, 29 April 2006
Harold Bendell - Major World


Tim Carney - Automatic Transmission Specalist, Lee Myles Transmission

Arthur Egner - Ace Auto Clinic, Hewlett, Long Island, New York

Nick Giancaspro - Baychester Auto Repair Facility and Bronx Community College, City University of New York


Joe Guarino - Joe and Steve's Automotive Repairs


Howard Lepzelter - Bronx Community College, City University of New York


Nick Prague - Maintenance Superintendent - Metropolitan Transportation Authority and Instructor in Automotive Technology, Bronx Community College, CUNY


Bill Sharfman - Director of Judging, The Automotive News Pace Awards

Want more information? Search the web!
Search The Auto Channel!